Digital Marketing & Automation Services
Digital Marketing Services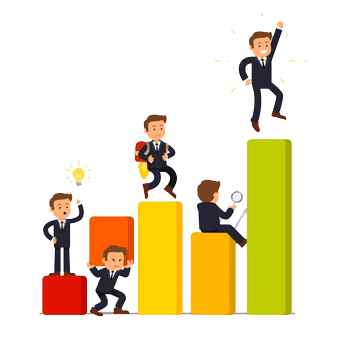 18th DigiTech automates your marketing operations to streamline your business workflows. We create personalized campaigns that connect you to the leads that are most likely to drive sales engagement. Through actionable data insights, we help you target individual prospects to improve their experience with your brand.
Our marketing automation strategy involves building a seamless framework to identify and nurture leads into conversions. We focus on the user interests, behaviors and needs so that you can focus on your core business processes.
Make New Customers, Reinforce Existing Relationships
We bridge the gap between you and your prospects. Our customer acquisition & retention strategies become the crucial link between your brand building and sales. With best targeting and engagement tools in place, we inspire lucrative interactions and new customer relationships for your business.
Once prospects turn into paying customers, we run data-driven campaigns to encourage existing customers for repeat purchases without being salesy. Our experts tap into behavioral data collected through automated processes to maximize the bang for every bit of your marketing budget. Our retention practice ensures long-term relationships which benefit both your business and your customers.