WHAT WE DO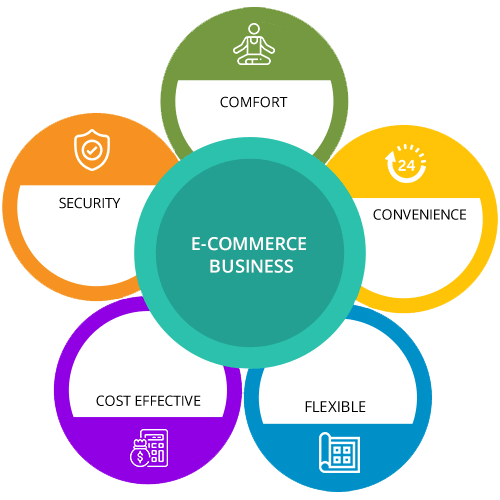 Comprehensive Research. Strategic thinking. Meticulous Development
We know the fundamentals of building a powerful eCommerce brand. All we do is put in work the right resources and tools.
UI/UX Design

We understand the potential and role of design in building of interactive use experience. Our industry experience, aptitude and expertise allow us to read through audience behaviours and build a design that bridges the gap between a website visitor and a sale.

Website Development

Even the most powerful eCommerce platforms can't help if you don't have the right people to unlock its capability. We have trained front-end and back-end developers that tend to focus on the latest technology and codes as much as they do on our customers. And that's how we build high-performing custom websites.

Digital Marketing

Our approach to marketing is personalised and innovation-driven. We count on our digital intelligence and actionable data to create campaigns that bring brands closer to customers who are looking for them. All it takes is a few insightful meetings for us to debunk the right process to increase sales engagement on your platform.

Content Creation

Increase exposure, build brand awareness and attract top-of-funnel visitors with engaging content created by our in-house team of writers. We follow a bespoke content development process to develop content that is optimized for search engines and your target audience.

Online Strategy

Every business needs a reliable digital presence. Consumers are online, and they expect you to be there too. It's really that simple. Our marketing geeks put in enormous energy and time into understanding your business, customers and goals to craft a strategy that allows continuous growth and transformation of your commerce channel.

Maintenance Services

Commerce websites, small or large, demand ongoing tech support for smooth operation. We ensure regular maintenance -form day-to-day troubleshooting to version upgrades and performance monitoring and optimization - to keep your website performing at its peak efficiency.
Smart Tools We Use to Ignite Digital Transformation
At 18th DigiTech, we believe that eCommerce success isn't constant, it's a continuous process. So, we work with the most innovative tools in the industry to make sure your customer connections and sales keep soaring.