Many website owners have been wondering for years if Google Accelerated Mobile Pages (AMP) is necessary to maintain their websites' smooth operation. It is unclear whether Google AMP can enhance Search Engine Optimization (SEO) due to a lack of clear information.
Google published some important information in 2021 about the future of AMP. As Google has now shifted its focus to Core Web Vitals, you don't have to worry about AMP in 2023. However, there still are some important caveats to be aware of.
This post will explain what Google AMP is, how it works, and why this topic has been so important. We'll also provide the most current implications for Google AMP in 2023 and beyond.
Let's get started!
What is Google AMP?
Google AMP was launched in 2015 and made available to internet users in 2016. Since then, AMP features have become more prevalent on news sites, emails, advertisements, and email marketing.
Google explains that AMP is a web component framework you can use to create user-first websites and stories. This open-source project uses simple 'components' you can take from the AMP library to use on your website. Carousel and Animation are some of the most used AMP components.
Users usually add AMP components to landing pages, blog posts, product pages, news feeds, and product pages. When used together, they can accelerate mobile device loading speeds.
Google AMP History
Google doesn't like slow web pages being ranked because they have higher bounce rates and provide a poorer user experience. Google launched AMP in 2015 to help websites speed up loading times.
Since then, Google search results have included an AMP designation that lets users know which websites are mobile-optimized.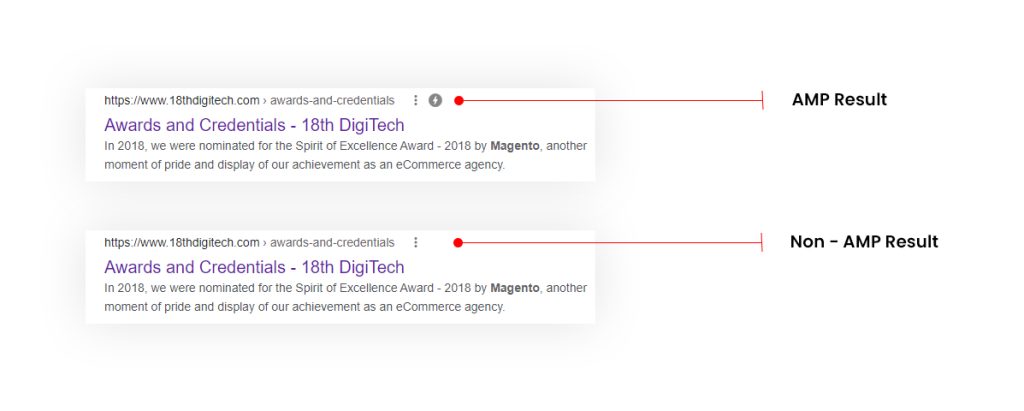 Since its inception, AMP has been controversial for site owners and publishers. Although it greatly improved mobile technology and the user experience, many were skeptical about Google's decision to reward only those who used its technology.
One of the most significant criticisms of AMP and its designation on search is that it gives Google too much control over websites, penalizing them for using their technology.
Since 2016, There have been many ways to make a website that is lightweight and quick 2016.
With the threat of anti-trust lawsuits looming in Europe, Google's decision to stop rewarding AMP websites and prioritize them has helped them avoid more anti-trust lawsuits.
How does AMP work?
Your mobile pages will load faster when AMP is applied. While web design best practices are important for speed, smart rendering tricks can load your mobile pages faster.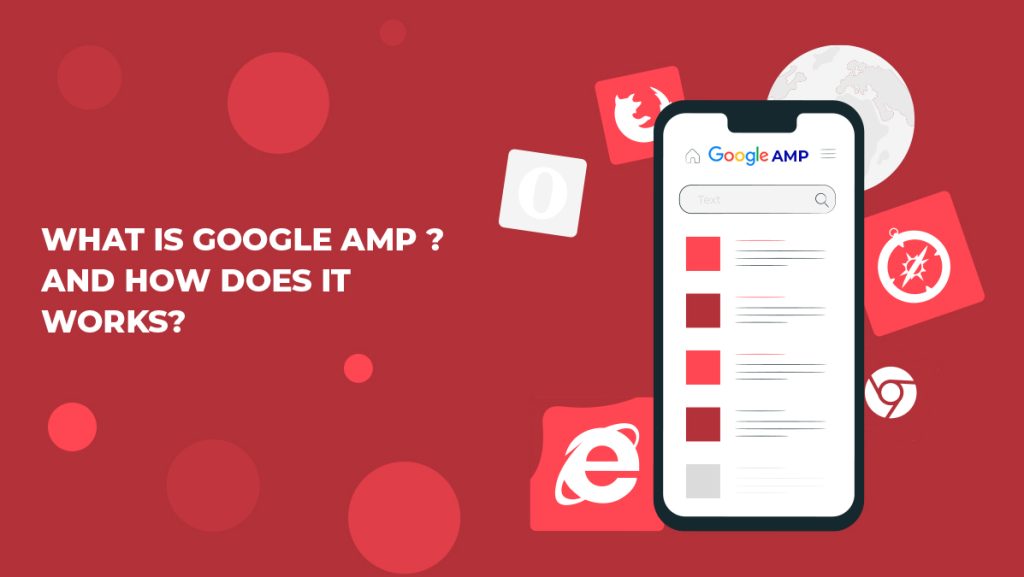 These are the two factors of AMP.
Web Design Restrictions: AMP has strict web design rules that restrict inline styles to 50KB and JavaScript to 150 KB. Also, they completely eliminate all rogue code from the critical rendering path. These restrictions, as they are, allow for very fast web pages – but it is not the secret ingredient to make them instant.
Pre-rendering: When mobile search results include AMP webpages, Google loads resources for these pages even before they are visited. The page will be displayed immediately after the user has selected it from the search results. Non-AMP pages will load only when the user visits them.
AMP Pros and Cons
The Benefits of AMP
Increases web page speed: This improves web page visitors' engagement with the content. Visitors are likelier to purchase from pages that load quickly and have no hassle. Visitors are less likely to abandon their carts or navigate away from your pages if they load faster. As we have already mentioned, Google also considers page speed a ranking factor.
Improves the performance of the website. The use of AMP helps generate mobile traffic, which reduces the server load and improves a website's overall performance.
The Cons of AMP
Uses cache to improve website performance: As you know, AMP is beneficial in speeding up the website's loading speeds. However, it largely depends on the cache, which can be a problem with AMP.
AMP negatively impacts a site's Analytics: Although AMP is compatible with Google analytics, it requires different tags to be applied on all AMP pages. This limits the use of analytics for a website.
Website advertising revenue gets reduced: Accelerated mobile pages limit the website's ability to generate revenue via ads. This is the main drawback of using AMP to create a mobile-friendly site.
Does Google AMP affect SEO ranking?
Although AMP in itself is not an SEO ranking factor, it can make a significant difference in page speed and user experience. This is important to rank in the SERPs.
AMP pages were initially displayed in Google search's Top Stories section. This has not been the case for some time. Google recently updated Core Web Vitals to clarify that AMP is no longer required for web pages to be listed in the Top Stories section of Google search.
Google Search now allows top positions to feature both AMP- and non-AMP websites, provided Core Web Vitals follow the Page Experience criteria. Many web developers believe that AMP technology has more benefits than its cons.
It is important to note that rules differ for news websites. Google has many story panels that dominate news-related search queries. You won't be able to get into these story panels if you don't have an AMP page.
State of Google AMP in 2023
Google AMP has been met skeptically since its inception. Many believe that the project was simply an answer to Apple News and Facebook Insta Articles. Some developers also consider the AMP optimization measures excessive.
Some users are concerned that AMP gives Google too much control over the internet. Nonetheless, Google insists that the in-house tool doesn't affect your site rankings.
This was officially made official in 2021. Google's documentation now states that:
AMP is not a ranking factor in its own right, but speed is a ranking element for Google Search. Google Search applies the same standards to all pages regardless of how they were built.
Google News has also been updated as part of the ongoing page experience update. Google states that "using the AMP format no longer is required," and any page is eligible to receive its Top Stories carousel.
We recommend prioritizing Core Web Vitals scores. Your pages will rank as well as AMP-optimized pages if you do this.
What Are Core Web Vitals?
Google launched "Core Web Vitals," a system that prioritizes other methods over AMP, in July 2021.
Google's new algorithm states that Core Web Vitals is a "collection of metrics that measures real-world user experience in loading performance, interactivity, and visual stability of pages. "
Google's new framework allows them to measure and rank the speed and performance of a mobile web page to rank it accordingly.
Google's Core Web Vital metrics will continue to evolve like most Google algorithms. The following current metrics will impact Vitals are:
Page speed is the largest Contentful Paint (or LCP). A page of quality should load in less than 2.5 seconds.
The interactivity speed is also known as FID or First Input Delayed. For the best user experience, the top rate is below 100 milliseconds.
Cumulative Layout Shift (or CLS) is the visual stability. The more stable the score is, the lower it will be. The ideal CLS score is below 0.1.
To pass the Core Web Vitals test, a web page must score at least 75 percentiles for all metrics.
Conclusion
Is Google AMP still a thing? The short answer is No.
After examining the pros and cons, it is not recommended to use AMP if your website is already mobile-friendly and fast.
While businesses may still use it, it does not affect search engine rankings, and Google will not designate websites that have it in mobile searches.
Need assistance with a super-fast and mobile-friendly website? Our highly skilled and certified team at 18th Digitech is just a phone call or email away. Contact us today and give your customers a superior user experience.