Testimonials
We Would Keep Mum, And Let You Hear It Straight from the Horse's Mouth!
We truly cherish each of our clients and really enjoy working with everyone. We strive to provide excellent service to our customers. These testimonials inspire us to work harder and better.
Working with 18th Digitech has been an absolute pressure and a game-changer for our business. Their expertise, dedication and clarity of thoughts have taken our online presence to new heights and I couldn't be happier with the results. What sets them apart is their technical expertise and their responsiveness.
Prasanth - Senior Product Manager (Duroflex Pvt. Ltd.)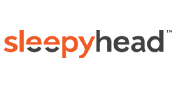 18thDigiTech brings to the table a highly spirited team. With their active participation, we were able to develop a scalable platform in a very short period of time. Their excellent customer requirements understanding, execution speed and customer service makes them a one stop shop for Magento and PWA.
Sachin, Varun Khanna and their solid solutioning & engineering teams have proved that physical distance is not an issue. Being 2000Kms away, they have seamlessly turned around our requirements in the fastest time possible, which makes them extremely reliable and score high on project delivery.
Somak - Head- E commerce, D2C and Retail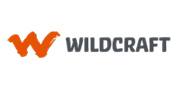 With a growing customer base and rising eCommerce traffic, we needed a sturdy eCommerce platform for Shyaway, and 18th DigiTech delivered that as expected. Sachin and his team are attentive and carefully understood our needs, priorities, and vision for the new Shyaway eCommerce website. Through their experience and knowledge, 18th DigiTech developed our fully customized eCommerce website on the Adobe Commerce platform, backed by ERP API implementation.
Meeting our needs, the new Shyaway eCommerce website is fast, intuitive, and offers our customers a positive shopping experience. We are also able to extend our reach with the dedicated GraphQL API for mobile app which was developed by 18th DigiTech for Shyaway.
Cutting-edge features were combined with our brand aesthetic for a functional website that caters to our target audience. 18th DigiTech was attentive, accessible, and prompt in our dealings, giving us confidence in their solutions.
Ragavendran T - Genxlead Retail Pvt Ltd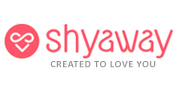 After an extensive search and review of proposals from web design agencies we decided to go with 18th DigiTech for a complete redesign and restructuring of our website.
We are extremely happy to have found 18th DigiTech! They have been an amazing web development partner and had solid understanding of our vision and work flow. They were proactive with communications and updates throughout the development process.
Sachin and his team found a way to successfully complete and timely deliver the new and improved website, developed on the Adobe Commerce platform with a PWA React JS Frontend.
We have already started experiencing an upward trend across all 'Metrics & KPIs' and expect further growth as we move forward.
Pankaj Sachdeva Manager - E-Commerce and Marketplace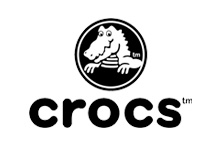 From the moment we engaged with 18th Digitech in the year 2022 for our Magento Commerce software development needs, it was clear that we had partnered with a team of dedicated professionals and experts.
Their commitment to our project's success was evident throughout every phase of solution development.
18th Digitech team demonstrated remarkable technical expertise, delivering a solution that not only met but exceeded our expectations.
They exhibited flexibility, adaptability, and an unwavering commitment to quality.
Their communication was transparent and efficient, which kept us well-informed and always assured!
What truly set apart was their ability to understand our business needs and translate them into a cutting-edge software solution.
Their creativity, problem-solving skills, and attention to detail were remarkable.
Their passion for excellence, technical prowess, and dedication to client satisfaction make them an ideal choice.
Thanks to 18th Digitech team, we now have a software that has streamlined our practices and aligned to our objectives.
We recommend 18th Digitech to anyone seeking a software development partner for Magento Commerce.
R. Ramasubramaniam - Chief Information & Technology Officer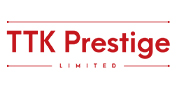 We have had a great experience working with Sachin and the attentive 18th Digitech team. They provided us with an optimised eCommerce solution that matches our brand identity and has robust functionality. Approachable and experienced, they guided us in our eCommerce journey.
Ashish Gautam – Marketing Manager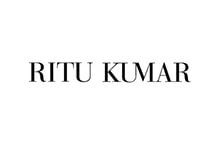 We transitioned our website to 18th Digitech after a thorough assessment of firms that have Magento expertise, and it has been a great decision. 18th Digitech has gone beyond delivering to advising us on how we can leverage Magento to enable our business and their model of involving the development team in client discussions, enhances the speed and quality of execution. We have already referred them within our network as a great company to partner with.
Isha Bedi – Co – Founder: ikikai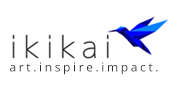 Great services, Work with Mr. Sachin He is very supporting and understanding all the technical term very well. Looking forwards to business with him.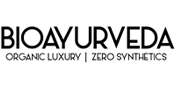 18th Technology were very knowledgeable in terms of standard Magento functionality and development. They also demonstrated a keen skill in migrating product, customer and order data, during a Magento 1 to Magento 2 migration.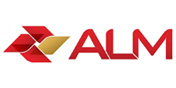 The team is extremely trustworthy and honest. They respond extremely quickly and make you feel like you're always their priority.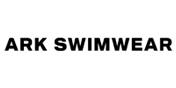 18th Tech worked tirelessly to deliver the project and addressed issues that were outside of initial scoping well.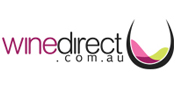 Divya and the team at 18th Technology provide expertise, professionalism and results for Eye4 Media in the digital space.
They have first class skills and expertise, in-depth methodology and to date have offered me flexible and affordable solutions to support our business development plan and portfolio of clients in 2015. I'm sure there are many companies based in the UK that would avoid commissioning projects to a team of people that are not local to their business but from day one I have built a trusted relationship with Divya Gohri my Project Manager and geography has definitely not been a issue.
Divya and I talk daily on email or skype, Divya and Swajal understand the importance of immediacy with my portfolio of clients, which I love. They are both super quick, when responding to my day to day questions and most importantly with any given task or project i've had the pleasure of working with them on.
It's very early days in terms of our partnership, but so far so good, I'm looking forward to passing many more briefs and agreeing some great digital projects with 18th Technology in 2015 and beyond
Clare Harper
Head of business Development, Eye4 Media Ltd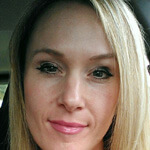 I am very satisfied with the result. Very structured working style. Always available and always very supportive.
Ilenia Carovillano
CaroGio Coiffeur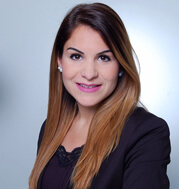 Met all my expectations and worked well with me well to get everything right. Very satisfied
Scott Dickman
GC Cincy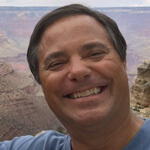 Excellent service. Sachin was always prompt in answering all calls. He was very helpful and answered all our questions. The website has now been launched ad is performing well. We have been more than delighted with all the time and effort Sachin devoted to the project.
Gerry
Find a Doc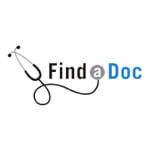 I was very happy with the overall outcome of my website. It turned out much better than I really had in mind. The team at 18th Technology really gave me everything they had. They recommended many features which I didn't even have in mind. The team was great especially Neha and Divya. Neha was available literally 24/7 and she was always working really hard on my project. I know that I can be very difficult at times but she was very patient with me. I didn't expect that level of communication from someone who is half way down the world from where I am. She was a hard worker and the reason behind the success of my website is because she took ownership of the work. She wound reply to me during day and night, even when she was not at work. I didn't really have a chance to meet the designers but truly they were fantastic. I really wanted to thank them all from the bottom of my heart. I would definitely recommend this team and their company for anyone looking for logo creation, website design, and content writing. They really impressed me and I would definitely go back to them for any future work. Thanks again, truly greatful for everything.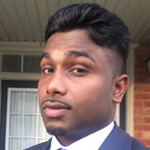 Working with Neha and 18th technology has been a fantastic experience. Neha and her team took the time to understand the detail of the website building project, made suggestions and agreed changes as we progressed through the process. The attention to detail and "nothing is too much trouble" attitude allowed me to come away with a result that I didn't conceive possible at the concept stage of my thinking. Neha was the perfect senior account manager on the project, ensuring every detail I requested was actioned. I can't recommend Neha and her team highly enough
Adam Pritchard
FMCG Entrepreneur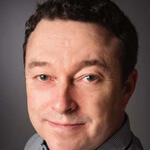 We would also like to thank you and your team for designing such a user friendly, modern looking, and most importantly interactive website. Your team was quick to respond to queries in a systematic and concise manner. We look forward to working with your company in future and will definitely speak highly of your companies work ethics and culture.
Robert Lai Chin Boon and Lucas Ng
Live Acoustics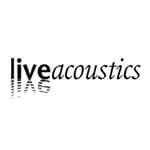 They are so professional and helpful. In every stage of our project they helped us. Not only until they finished the work even after they finished my project. I highly recommend them. Thank you 18th technology
Eddie Saglam
Handymates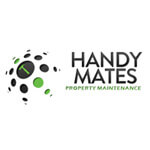 Dear Priyanka and Neha, It has been a pleasure to work with you during the development of the new website for my restaurant Flavour of India located in Kloten, Switzerland.
At the beginning of the project, I was apprehensive about how the project would develop because it is never too easy to manage remotely. Nevertheless, I am fully convinced and pleased about the professional way all aspects of the project were handled by you both as result of which we have gone live today without any downtime in receiving and sending my emails.
I look forward to the development of the mobile IOS and Android applications in an identical manner and I also look forward to a professional management of the SME and SMO part of the project and will see my restaurant moving to the top in Google Search.
In the meantime I wish you both all the best and do keep up your professionalism.
Rajesh Jassal
Flavour of India, Switzerland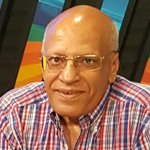 When it comes to creating professional, attractive, and effective websites, Application, SMO & SEO there is no company that can surpass 18th Technology. Thanks to their talent, our site has taken off in the search engines like a rocket. In this day and age, it is impossible to get ahead as a business without the support of gurus like 18th Tech standing behind you.
The attention is fabulous and the staff is superb. In a matter of days I had a tremendous proposal much beyond our expectations. We could not have picked a better team of professionals to represent us. They are and will remain my "web guys" in the future to come.
Thanks again guys for all your hard work I will recommend you to all my friends!
Puneet Ratti
Head - Operations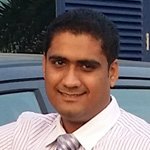 It was a pleasure working with you on this project, whatever requirements I had for my site you were able to provide for me.
Thanks for your patience with my busy schedule and being slow at getting back to you.
I hope to continue to work with you with on going requirements on this site!
I highly recommend 18th Technology for all website requirements.
Rob Bounds
Attilius Sportswear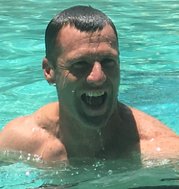 As a leading company for selling flags and exhibitions products we were looking for a competent company for the creation of our new shop solution. In the run-up of the project 18th Technology was clarifying all our questions. In this step we also tested the skills of 18th Technology. We just wanted to be sure that 18th Technology is able to recognize our company specific requirements for setting up our big website project seriously. We have provided specific guidelines and conditions and 18th technology has implement everything to our best satisfaction.
Thanks again guys for all your hard work I will recommend you to all my friends!
Mathias De Rivo
Ipromotion